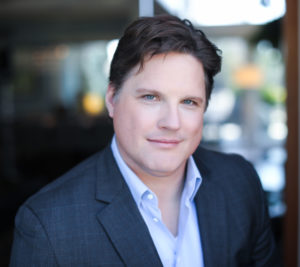 I am Brad Myers. Remington Weld is my shop.
For almost 20 years I have helped foundations make smarter grants. Around the world I have witnessed the transformative power of smart philanthropy when aligned with quality, community-based nonprofits. I have developed strategy and worked collaboratively with diverse stakeholders to address complex social problems. I know what it means to pursue that ever-elusive "collective impact" wherein the whole is somehow more than the sum our individual efforts. For these opportunities I am enormously grateful, and I rest assured that the networks of expertise and communities of practice that I have helped to cultivate will continue to generate great amounts of good in this world for generations.
Through Remington Weld, I get to share what I have learned.
For those who place stock in academic bona fides- and far be it from me to suggest that you shouldn't- I am a proud graduate of both Mr. Jefferson's University and the University of Southern California. I am presently a PhD candidate across the pond at Durham University.
Why "Remington Weld"?
For the record, these names were not just plucked out of thin air. Both "Remington" and "Weld" are family names on my maternal side. I read somewhere that it is always a good idea to honor your mother.
Who else?
The best thing about having my own shop is being able to surround myself with my favorite people who are also among the smartest people I know.  They bring perspectives and ideas from outside the world of professional philanthropy and the social sector. Think of them as advisors to the advisor, "associates" of Remington Weld, or, preferably, the "Brain Trust." Chief among this clan is Mark Nance.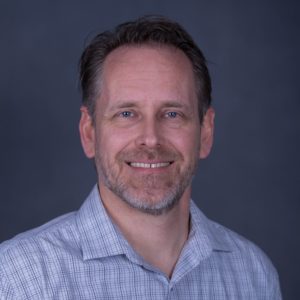 In philanthropy it is common to hear about the importance of 'capacity-building' from people who have never built anything concrete in their lives. I am, frankly, one of those people, and having Mark around the shop keeps me grounded in reality. He is a professional engineer who has managed the construction of many things (some of them literally made out of concrete). Big things, like, the Embassy of the United States in N'Djamena, Chad and a variety of water infrastructure projects throughout the western United States, including water treatment plants, hydroelectric facilities, dam outlet works, and irrigation water conveyance systems.
Mark is a consummate systems thinker, and while I am a pretty adroit project manager, I have never received a Superior Honor Award from the US Department of State for "superior performance, outstanding integrity, dedication, and professionalism." Mark has. He was also granted Top Secret security clearance. Pretty cool.
All told, Mark brings over 21 years of engineering experience to the workbench, having overseen the planning, evaluation, design, and construction of government, commercial, municipal, and international projects. He's a product of the University of Colorado at Boulder. I'm lucky to be able to call him a friend.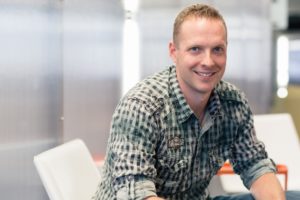 In the interest of full disclosure, there is a high probability that this handsome gentleman is related to me. My man in Arizona and go-to creative, Eric Myers has tackled everything from content development and facilitation for top-ranked Fortune 500 companies to training police recruits across multiple agencies. In a word, he's versatile. When it comes to cultivating high-performing teams, developing organizational culture and grooming executive leaders, you are not going to do better than my brother. He is currently sharing his talents as Director of Creative Services at Resound. As a graduate of Arizona State University, he helps to solidify the unapologetic Pac-12 bias that is implicit in our practice.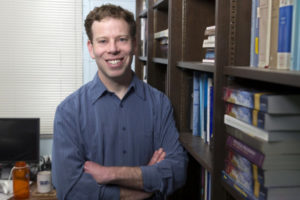 At Remington Weld we pride ourselves on our capacity for taking a "philosophical" approach to philanthropic strategy, and so it helps to have a bona fide philosopher in Steve Daskal on call. Dr. Daskal is Associate Professor of Philosophy (Ph.D., University of Michigan) at Northern Illinois University where he teaches, among other things,  Ethics and Social and Political Philosophy and wins awards for being really, really good at doing so. He also knows more than a little about Friedrich Schleiermacher. Basically, Steve and I have studied lots of the same kinds of things, but he is a whole lot smarter than I am. Fortunately for me, he suffers fools well. I am grateful for his friendship and his willingness to help our clients tease out the fundamental ideas implicit in their giving practices and to help us wrap our minds around issues of distributive justice that it behooves smart philanthropy to address carefully, honestly and clearly.
Catholic sisters have played an enormous and formative role in my personal and professional life, so it should surprise no one that there is a special place in the Brain Trust reserved for a very special one. Sr. Marcia Sichol served (twice) as Executive Director of the Conrad N. Hilton Fund for Sisters, where I first cut my teeth in philanthropy, and although I never actually worked for her, she is responsible for introducing me to the field and the idea that I might pursue a meaningful career in it. Her accomplishments are too numerous to list succinctly. You want high-level administrative experience? Sr. Marcia has over the years served as Provincial, Communication Director and Treasurer General of her religious institute (The Society of the Holy Child Jesus). You want brains? She received her Ph.D. in Philosophy from Georgetown under the direction of the legendary John Langan, SJ. A version of her dissertation was published as The Making of of Nuclear Peace: The Task of Today's Just War Theorists by Georgetown University Press. Not exactly bedtime reading, but highly recommended nevertheless. As my aunt, she is one generation closer to both the Remingtons and the Welds, and so it is fitting that she has chosen to be part of this family practice of sorts.